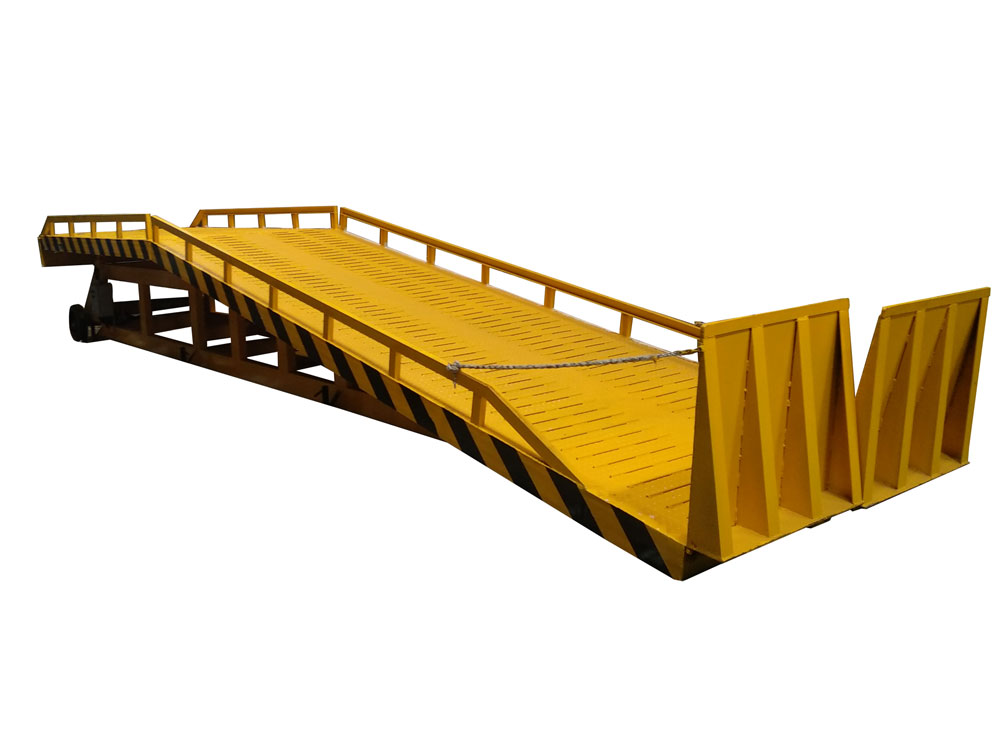 ×
×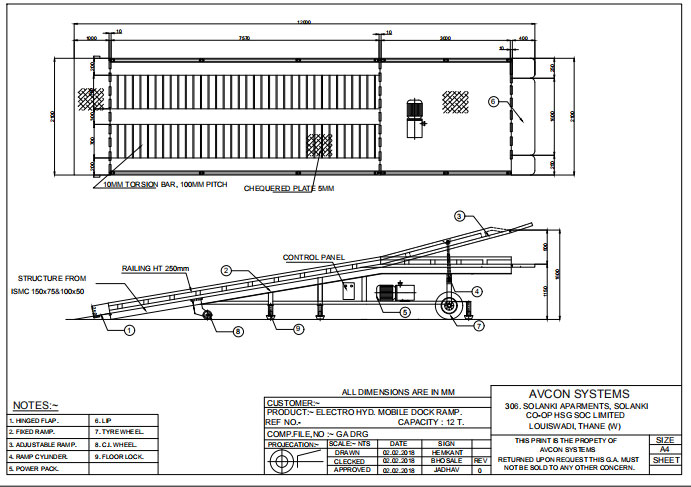 No specific loading area?? No worries AVCON mobile dock ramp becomes a complete solution for container stuffing by your forklift.
Salient Features
• Robust structure to provide bridge for forklift to travel from ground to container height.
• Gradeabilty ratio 1: 10 for suitable of forklift usage in safe angle.
• Solid rubber wheels at one end for movement of ramp at multiple locations.
• Towing hooks at one end for towing of equipment by forklift.
• Special torsion bars horizontally fixed to platform for extra grip for forklift tyres on ramp
• Inching mode for ease of operation.

Specifications
Model
AVEHDL-9000
Capacity
Kg
9000
12000
Ramp Length
mm
7570
7570
Ramp Width
mm
2100
2100
Adjustable deck length
mm
3000
3000
Lip Length
mm
400
400
Lift Height above hinge
mm
770
770
Height at Hinge
mm
1150
1150
Lift Height above hinge
mm
500
500
Type of Applications
• Logistics Industry
• General Machine and Plant Manufacturing Industry
• Warehousing truck loading / unloading application