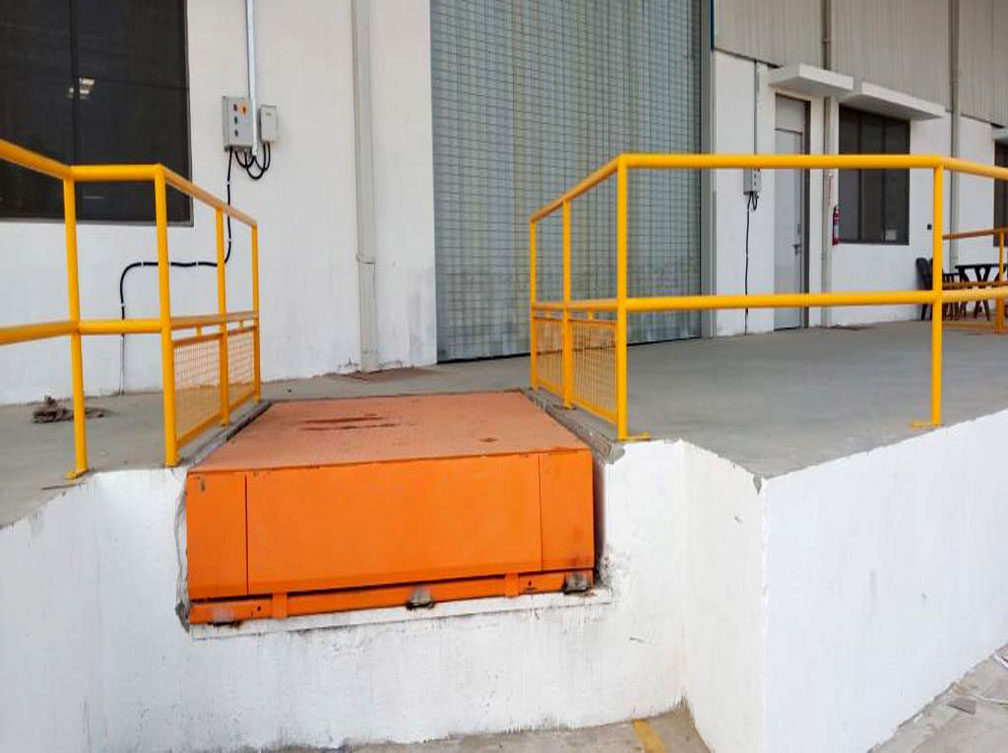 ×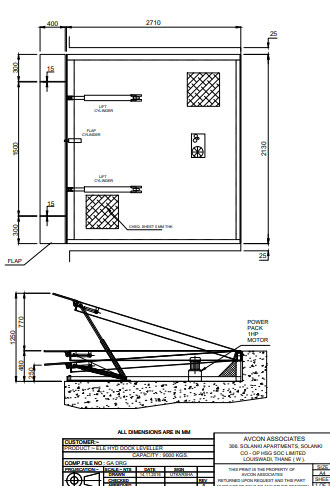 Having multiple varieties of trucks for your loading / unloading application? AVCON Electric Dock leveller serves the best way to solve your truck loading unloading application.
Salient Features
• Robust mechanical structure to handle forklifts, loading pallet trucks for direct truck entry.
• Capacity 9000, 12000, 15000 variants offered as per customer suitability.
• Inching mode for ease of operation..
• Fail safe hose burst technology to avoid free fall in abnormal hose conditions
• Pressure relief valve system to avoid overloading of equipment.
• Operated with power pack positioned at distant location connected by flexible hydraulic hose.

Specifications
| Model | | AVEHDL-9000 | AVEHDL-12000 | AVEHDL-15000 |
| --- | --- | --- | --- | --- |
| Capacity | Kg | 9000 | 12000 | 15000 |
| Deck Length | mm | 2710 | 2710 | 2710 |
| Deck Width | mm | 2130 | 2130 | 2130 |
| Lip Length | mm | 400 | 400 | 400 |
| Height at Hinge | mm | 480 | 480 | 480 |
| Lift Height above hinge | mm | 770 | 770 | 770 |
| Lift Height below hinge | mm | 230 | 230 | 230 |
Type of Applications
• Logistics Industry
• General Machine and Plant Manufacturing Industry
• Warehousing truck loading / unloading application