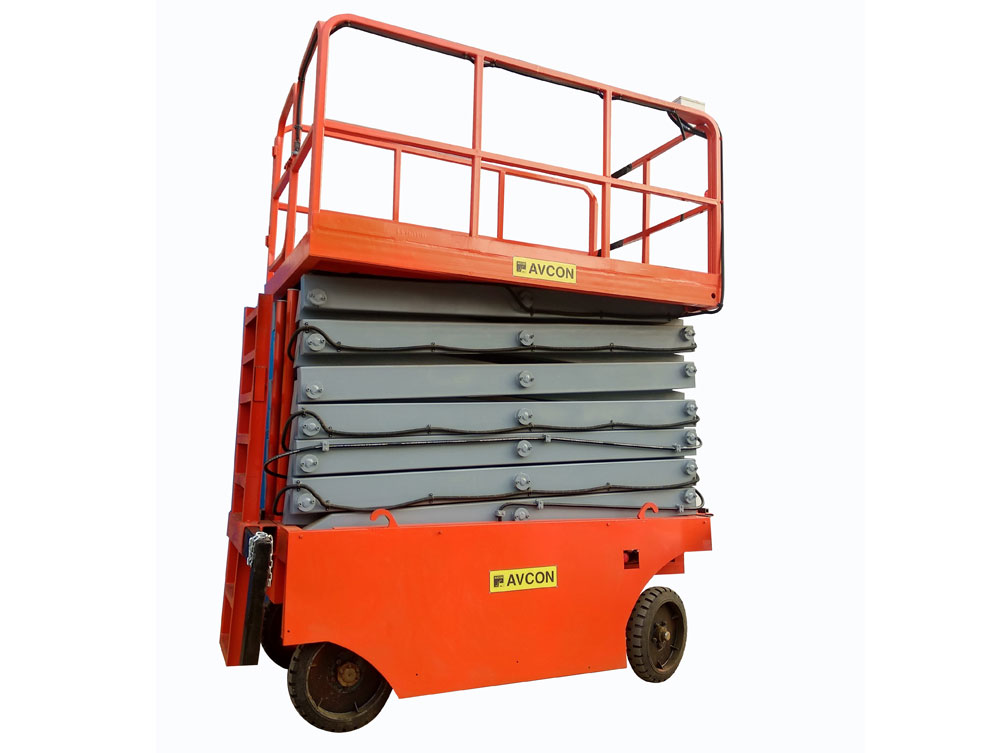 ×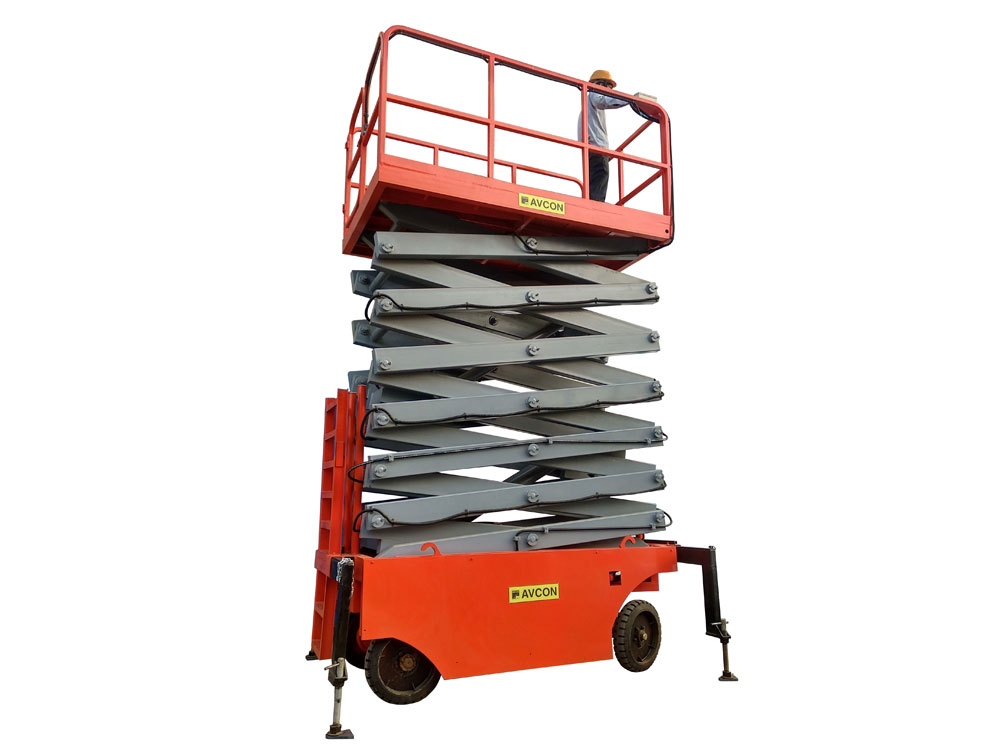 ×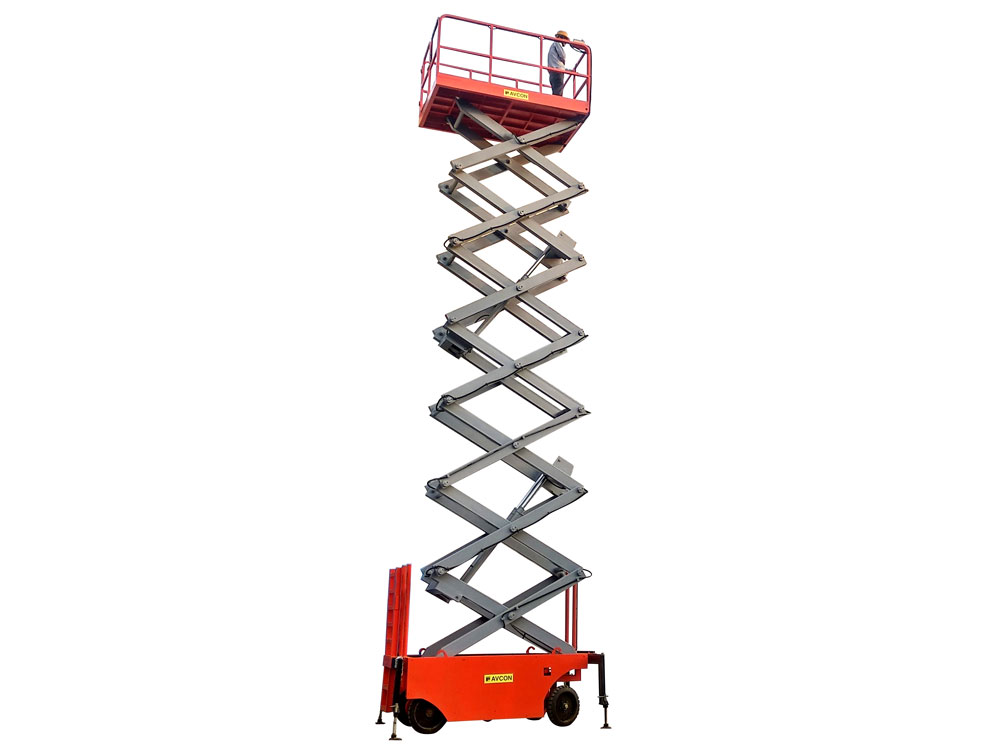 ×
Avcon self propelled scissor lift is proudly made in India to access human personal up to 14 meters. This is one of a kind drivable scissor lift in which you can drive the scissor lift with lifting and lowering controls right at your fingertips.
Salient Features
• Fully electric drivable scissor lift with all controls motorised.
• Platform control pendant with real time battery discharge indicator.
• Lift Heights up to 14 meters models are available.
• 2 point control pendants from platform top and ground level for flifting/loweringoperation
• Emergency stop at platform and ground control pendants.
• External outriggers for more stability during height access.
• Front Wheel Hydraulic braking.
• Rear Wheel differential assembly for traction movement.
• Proportional AC drive for brushless motor operation.
• Fail safe hose burst technology to avoid free fall in abnormal hose conditions
• Solid Rubber tyres for smooth outdoor movement.
• Audio visual flashing beacons for operation annunciation.
• Emergency lowering feature in power failure condition.

Specifications
| Model | | AVBOXT- 8 | AVBOXT- 10px | AVBOXT- 12 | AVBOXT- 14 |
| --- | --- | --- | --- | --- | --- |
| Capacity | Kg | 500 | 500 | 300 | 350 |
| Platform Size | mm | 2350 x 1250 | 2350 x 1250 | 2350 x 1250 | 2500 x 1250 |
| Maximum Lift Height | mm | 8000 | 10000 | 12000 | 14000 |
| Access Height | mm | 9500 | 11500 | 13500 | 15500 |
| Power Source | | DC | DC | DC | DC |
| Battery | | Onboard | Onboard | Onboard | Onboard |
| Lifting / Lowering | | Motorised | Motorised | Motorised | Motorised |
| Forward / Reverse | | Motorised | Motorised | Motorised | Motorised |
| Turning | | Hydraulic Cylinder | Hydraulic Cylinder | Hydraulic Cylinder | Hydraulic Cylinder |
Type of Applications
• E Commerce Industry
• Manufacturing Industry
• Cement Industry
• Order Picking in High Level Racking
• Automotive Industry
• Food Processing Units
• Pharmaceutical Industry – Non FLP Area