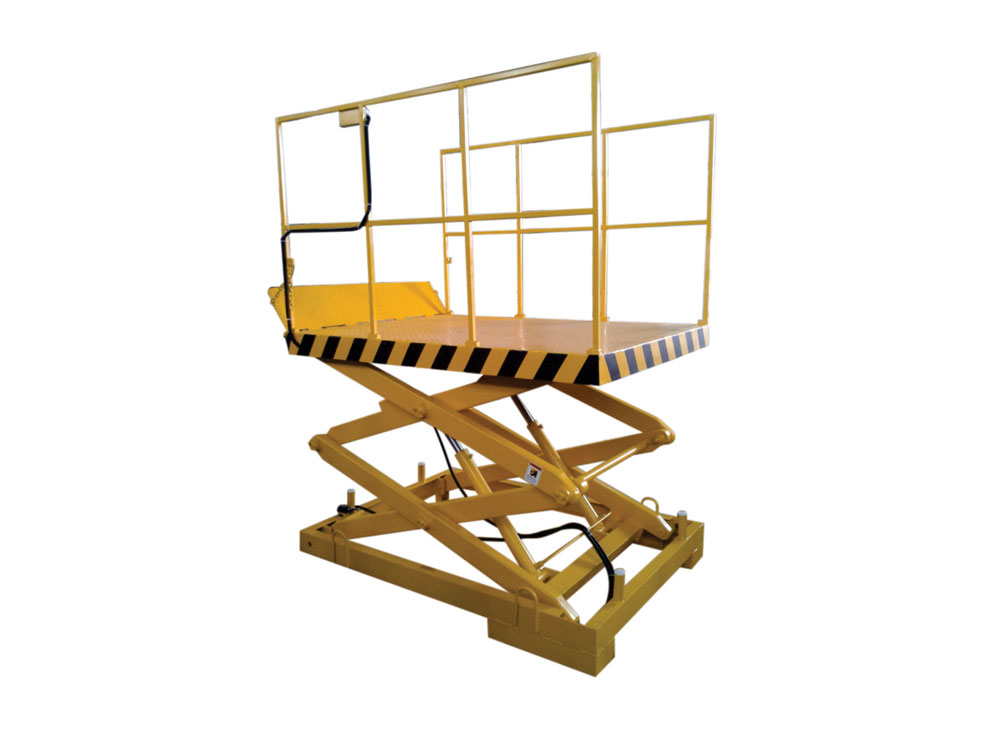 ×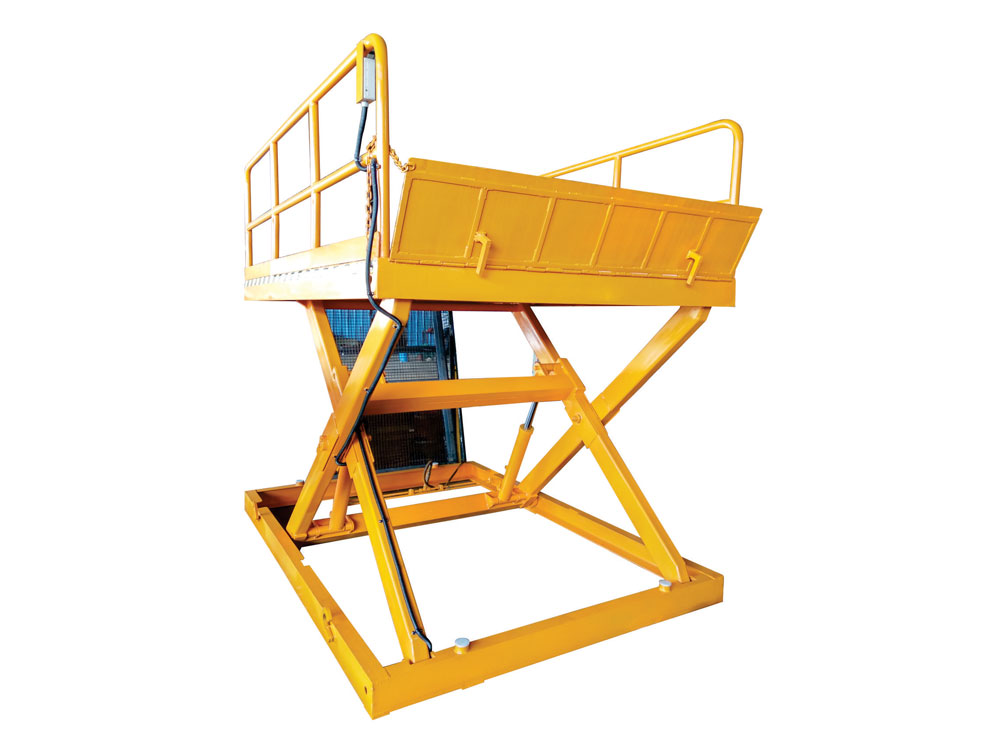 ×
All your vertical load handling problems are fulfilled by our wide range of Avcon Stationery Scissor Lifts. We have a long list of projects nationwide for providing scissor lift solutions to practically every possible industry. Our detailed pre engineering application study will help you in selection of right equipment for optimum usage.
Salient Features
• Customised platform size according to application study and space availability.
• Loads up to 30 tons can be handled.
• Height up to 12 meters can be designed.
• Inching + Auto mode to have floor to floor starting stopping similar to elevator system.
• Single and multi scissor designs to match height requirements. .
• Robust design for uniform distributed load patterns to achieve longer life of equipment .
• Fail safe hose burst technology to avoid free fall in abnormal hose conditions
• Pressure relief valve system to avoid overloading of equipment.
• Self lubricating bushes in scissor for longer life of equipment.
• No Machine room required on top.
• Operated with power pack positioned at distant location connected by flexible hydraulic hose.
• Pit mounted of floor mounted type design to suit customer application

Types of Scissor lifts
• Single Scissor Lifts
These types of scissor lifts have single pair of scissors used in applications to overcome level difference, production areas and vehicle loading unloading applications. We offer scissor lifts solutions for continuous duty applications up to 40-50 cycles per hour.
• Tandem Scissor Lifts
These scissor lifts are used for longer platform lengths to avoid cantilever on platform at roller end. Scissor pairs are positioned in line to each other to have pivot ends at both ends of platform.
• Multi Scissor Lifts
These types of scissor lift have multiple set of scissor pairs according to lift height to be achieved. This lift becomes cost effective than traditional goods elevator in which bulky machine rooms are required on top.
• Low profile Scissor Lifts
To achieve best possible minimum height in closed condition we offer range of low profile scissor lifts for heights up to 800 mm with loads up to 1000 kg.

Type of Applications
• Logistics Industry
• General Machine and Plant Manufacturing Industry
• Racking Mezzanine floor transfer applications
• Paper Industry
• Automotive Industry
• Small Medium Enterprises Units for Floor transfer