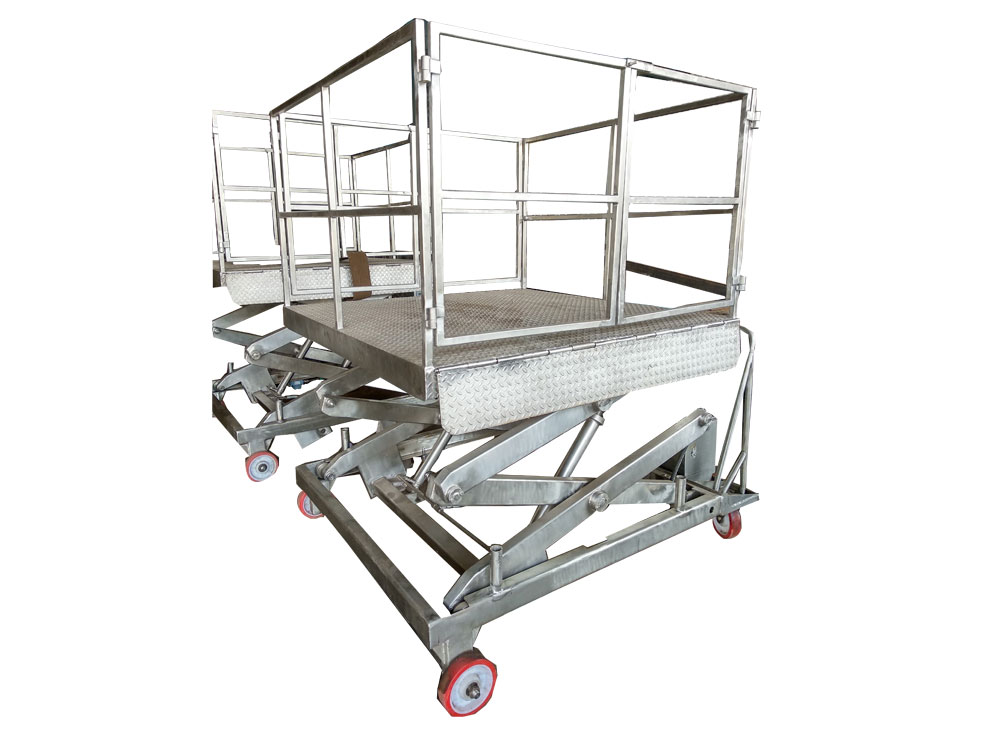 ×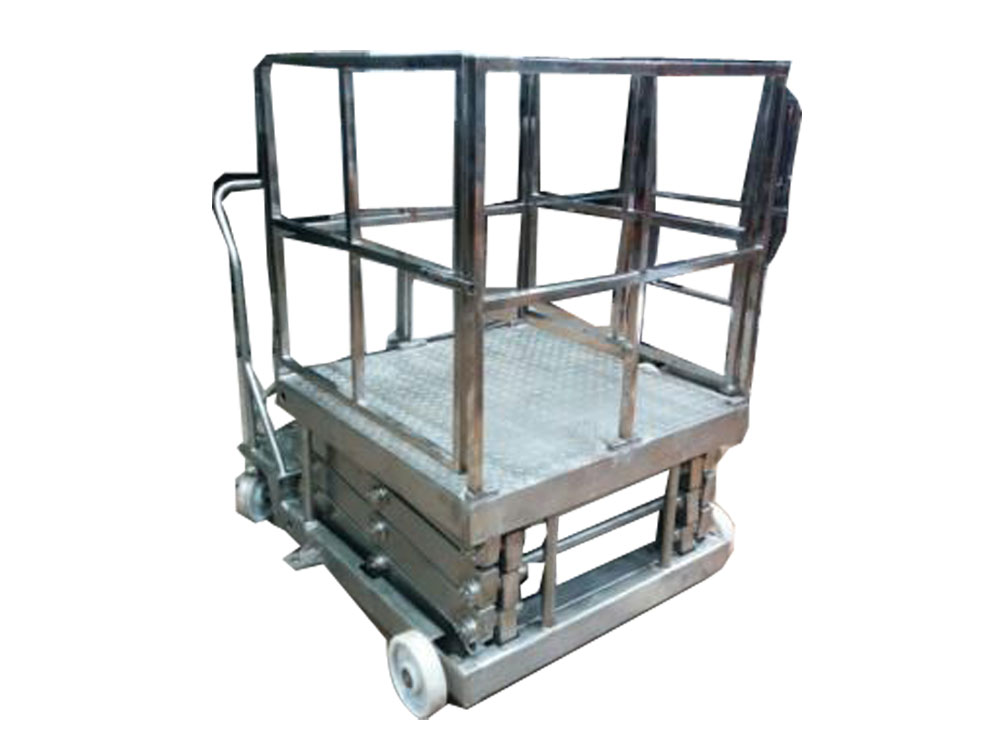 ×
Vertical load handling in Pharma and chemical industry requires equipment MOC to be in SS to avoid contamination with product. We offer range of SS scissor lifts to suit your lifting applications according to Pharma standards.
Salient Features
• Stationery and mobile SS scissor lifts according to application suitability.
• Customised platform sizes as per requirement.
• SS 304 and SS 316 matt finished structure.
• Inching + Auto mode to have floor to floor starting stopping similar to elevator system.
• Single and multi scissor designs to match height requirements.
• Fail safe hose burst technology to avoid free fall in abnormal hose conditions
• Pressure relief valve system to avoid overloading of equipment.
• Operated with power pack with SS enclosure positioned at distant location connected by flexible hydraulic hose.

Types of Scissor lifts
• SS 304 Stationery Scissor Lifts
SS stationery scissor lifts are used in applications where scissor lifts are floor/pit mounted to transfer material from one level to other.
• SS 304 Mobile Scissor Lifts
SS Mobile scissor lifts are used in applications for height access for plant operations and maintenance purpose.