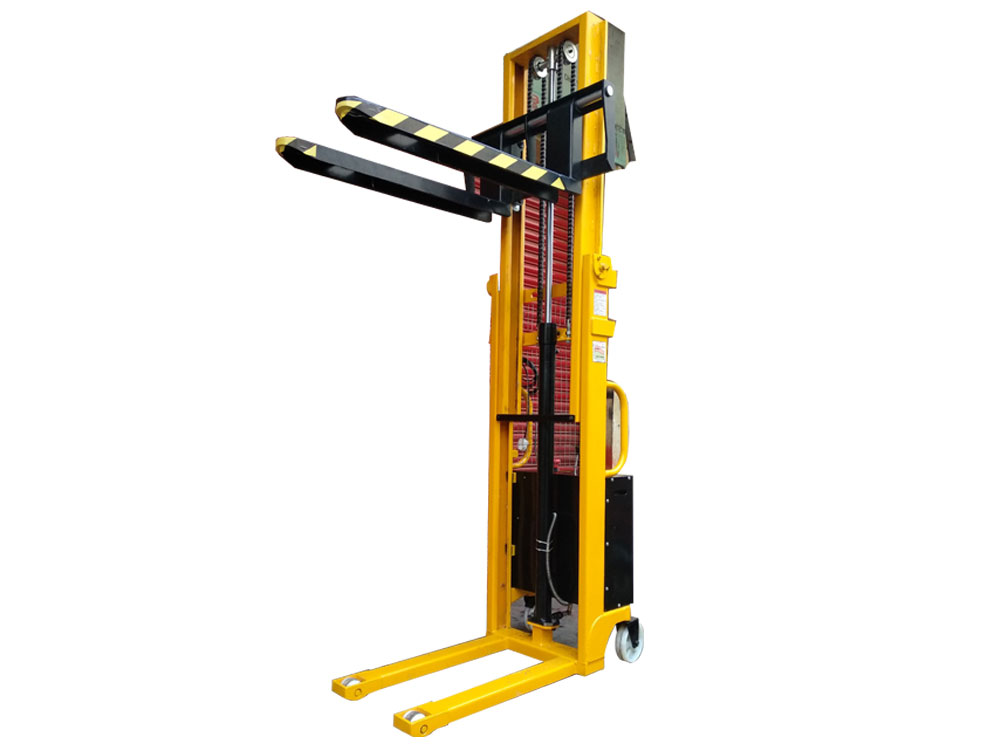 ×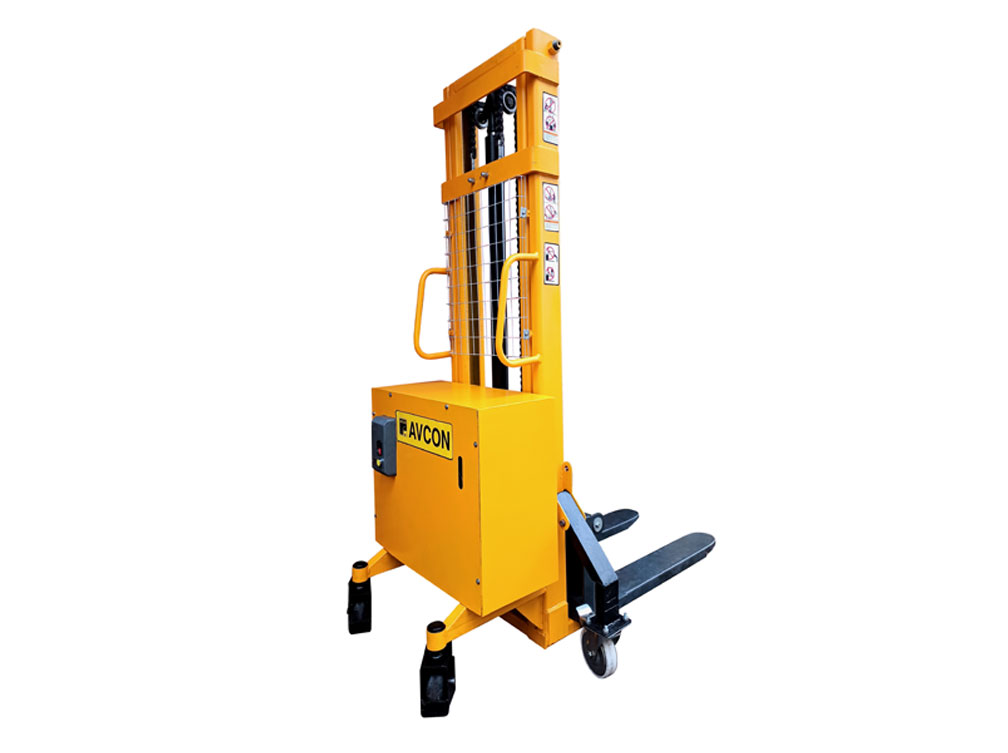 ×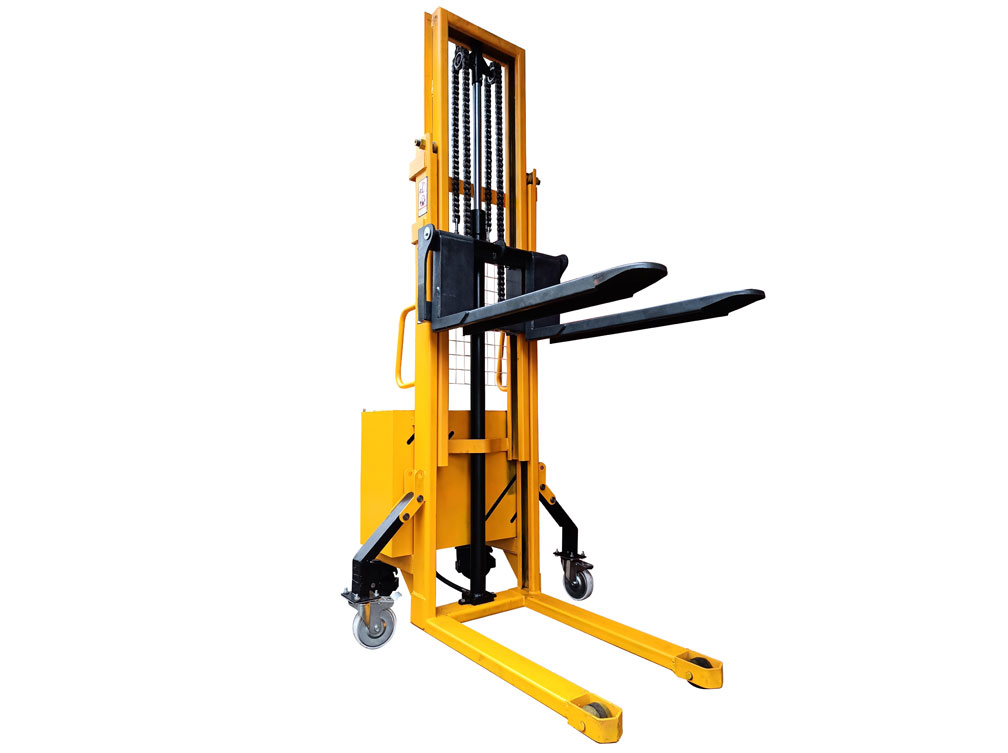 ×
Why pump handle frequently when you can lift material right at your fingertip! Avcon Semi electric stacker gives you comfort of lifting / lowering pallets at ease.
Salient Features
• Motorized lifting / lowering mechanism for operator comfort and faster stacking process.
• AC power pack for lifting mechanism.
• No charging required.
• Adjustable fork width for multiple pallet options..

Specifications
| Model |   | AVSTSEA1516 | AVSTSEA2016 | AVSTSEA1030 | AVSTSEA1035 |
| --- | --- | --- | --- | --- | --- |
| Capacity | Kg | 1500 | 2000 | 1000 kg | 1000 kg |
| Usable fork length | mm | 1000 | 1000 | 1000 mm | 1000 mm |
| Overall Length | mm | 1450 | 1450 | 1450 mm | 1450 mm |
| Width Over forks | mm | 390  – 750 | 390  – 750 | 390  – 750 | 390  – 750 |
| Mast Type | | Single | Single | Double | Double |
| Minimum Heigh | mm | 90 | 90 | 90 | 90 |
| Lifting Height | mm | 1600 | 1600 | 3000 | 3300 |
| Closed Height | mm | 2100 | 2100 | 2100 | 3500 |
| Extended Height | Mm | 2100 | 2100 | 3500 | 3900 |
| Motor Type | | AC | AC | AC | AC |
| Steering Wheels | mm | 180 x 50 | 180 x 50 | 180 x 50 | 180 x 50 |
| Load Wheels | mm | 80 x 70 | 80 x 70 | 80 x 70 | 80 x 70 |
| Surface Finish | | Powder Coated | Powder Coated | Powder Coated | Powder Coated |
| Colour | Yellow | Yellow | Yellow | Yellow | Yellow |
Type of Applications
• Small Enterprises / Warehouse
• Truck Loading / Unloading application
• E Commerce & Retail
• Heavy Engineering Industry – Medium Duty Application
• Food Processing Industry
• Logistics Industry