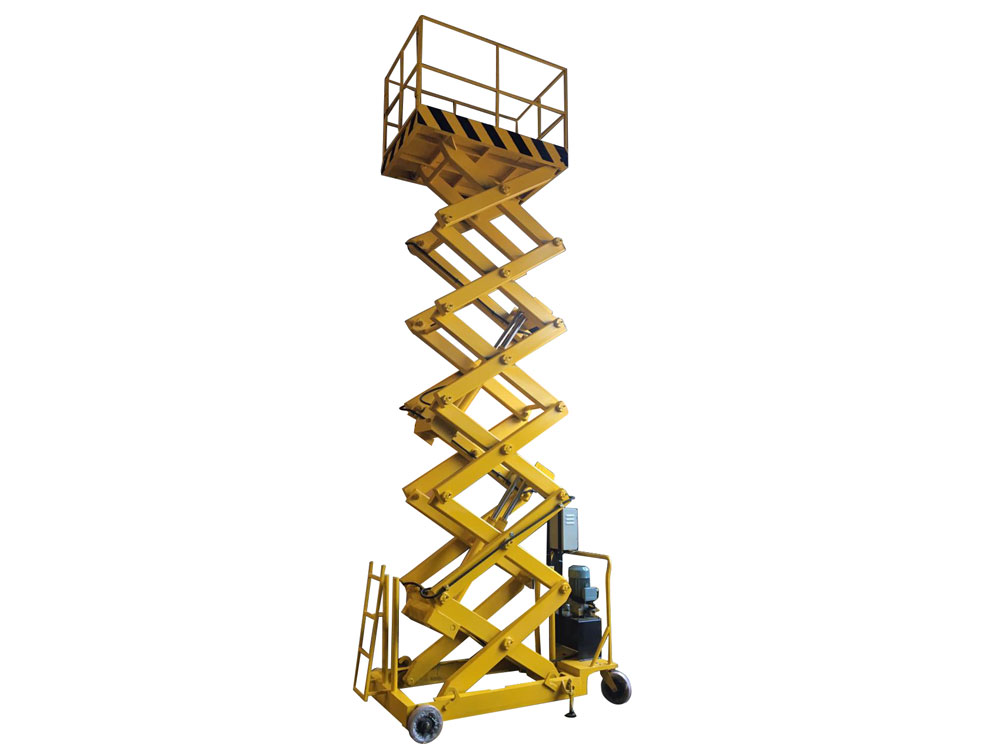 ×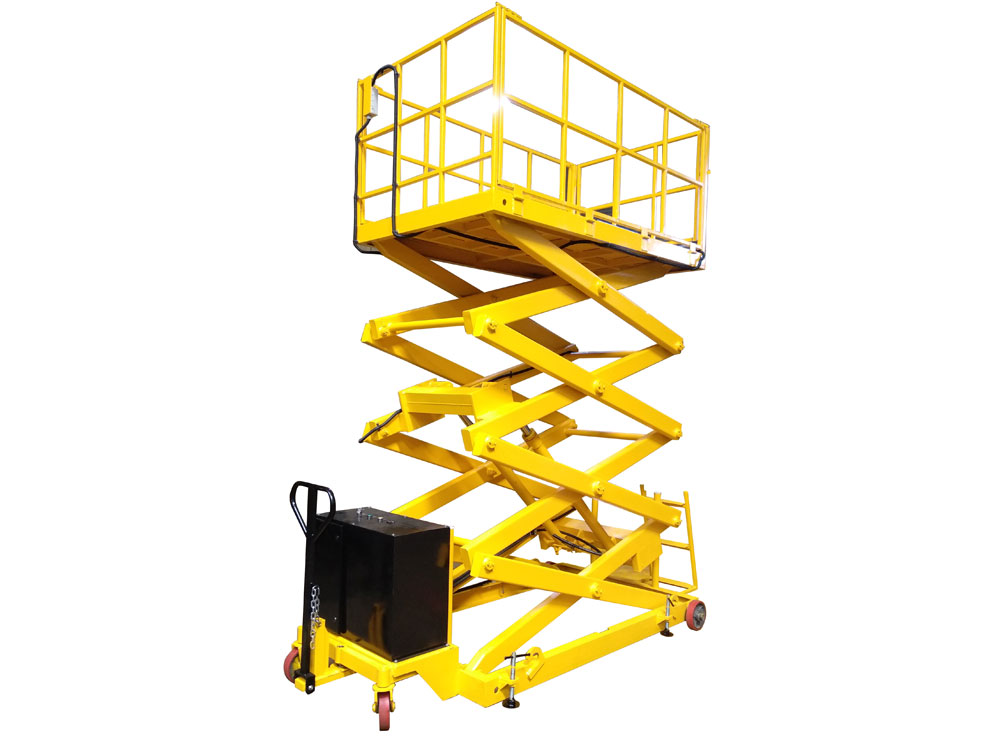 ×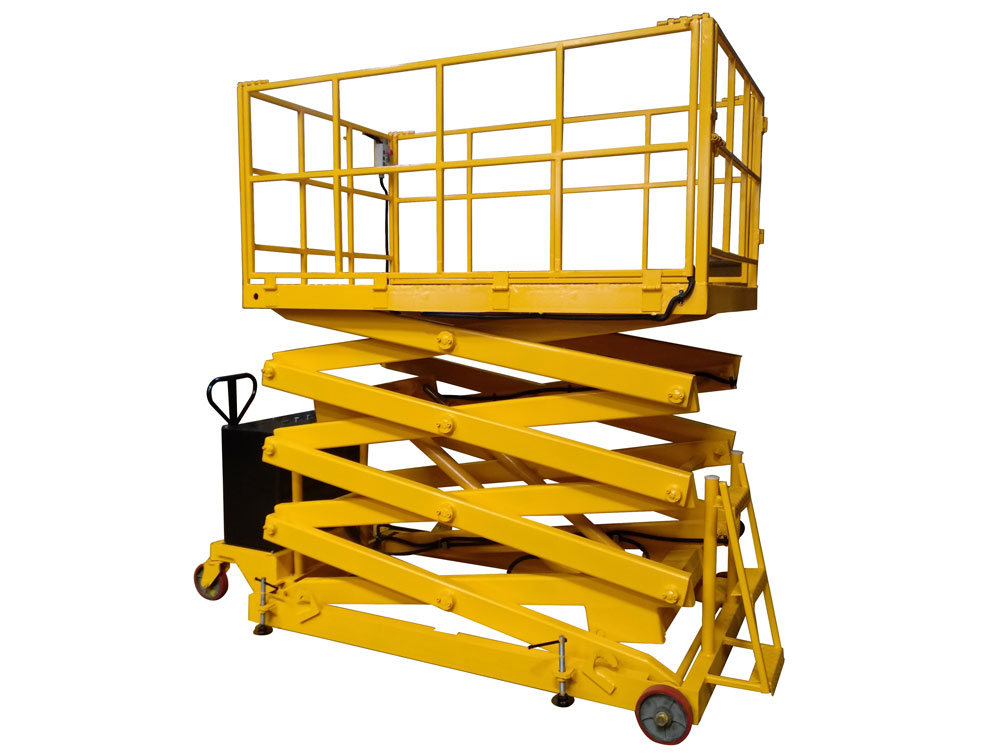 ×
Avcon Mobile scissor lift becomes most resourceful equipment for human access to heights up to 14 Meters. Mobile scissor lifts are most widely used for height access for maintenance purpose or manually picking small loads from racks.
Salient Features
• Customised platform size according to application study and space availability.
• Robust design for uniform distributed load patterns to achieve longer life of equipment
• Loads up to 2000 kg can be handled..
• Lift Heights up to 14 meters models are available.
• 2 point control pendants from platform top and base level for ease of operation.
• Emergency isolation switches to achieve LOTO during operation
• External outriggers for more stability during height access.
• Fail safe hose burst technology to avoid free fall in abnormal hose conditions
• Pressure relief valve system to avoid overloading of equipment.
• PU/ Nylon/ Rubber/ Air Cushioned wheel options as per floor type.
• Emergency lowering feature in power failure condition.

Types of Scissor lifts
• Avcon Semi Electric AC Mobile Scissor Lifts
Low Model These Mobile scissor lifts are powered by AC supply for lifting/ lowering and pulling pushing is to be done manually.
• Robust design for uniform distributed load patterns to achieve longer life of equipment
• Avcon Semi Electric DC Mobile Scissor Lifts
Low Model These Mobile scissor lifts are powered by DC supply for lifting/ lowering with an onboard battery. Due to usage of battery as supply this type of scissor lift becomes easy to use at multiple operation points.
• Avcon High Rise Outdoor Scissor Lifts These scissor lifts are widely used for heights greater than 6000 mm. Both indoor / outdoor operations are possible in our High rise scissor lif models

Specifications
| Model | | AVSAXT-L | AVSDXT-L | AVSAXT-H | AVSDXT-H |
| --- | --- | --- | --- | --- | --- |
| Capacity | Kg | Up to 1500 | Up to 1500 | Up to 1500 | Up to 1500 |
| Power Source | | AC | DC | AC | AC |
| Battery | | Not Applicable | Integrated | Not Applicable | Integrated |
| Lifting / Lowering | | Motorised | Motorised | Motorised | Motorised |
| Pull /Push | | Manually | Manually | Manually | Manually |
Type of Applications
• E Commerce Industry
• Manufacturing Industry
• Cement Industry
• Automotive Industry
• Food Processing Units
• Pharmaceutical Industry – Non FLP Area